Love Lagerkvist/Miscellaneous work
You are Homo sapiens, being smart is your destiny.
Live multi-media piece on the otherness of AI. 10 minutes, premiered 2022 at Fylkingen. Text, video and sounds are all composed (mal-)using various machine learning networks. I wrote a film-script using GPT-3 and built a small program that controls video and subtitles using OSC.
With Malte Dahlberg (sound, composition, video).
GitHub repository →
Stimmung
A pair of Emacs color themes, 2019–ongoing. Stimmung features minimal syntax highlighting, following the maxim that a color scheme that highlights everything paradoxically highlights nothing. Text backgrounds (comments, strings and constants) and font variations (definitions/call sites) are used as alternatives to text colors, ensuring a pleasant reading experience.
GitHub repository →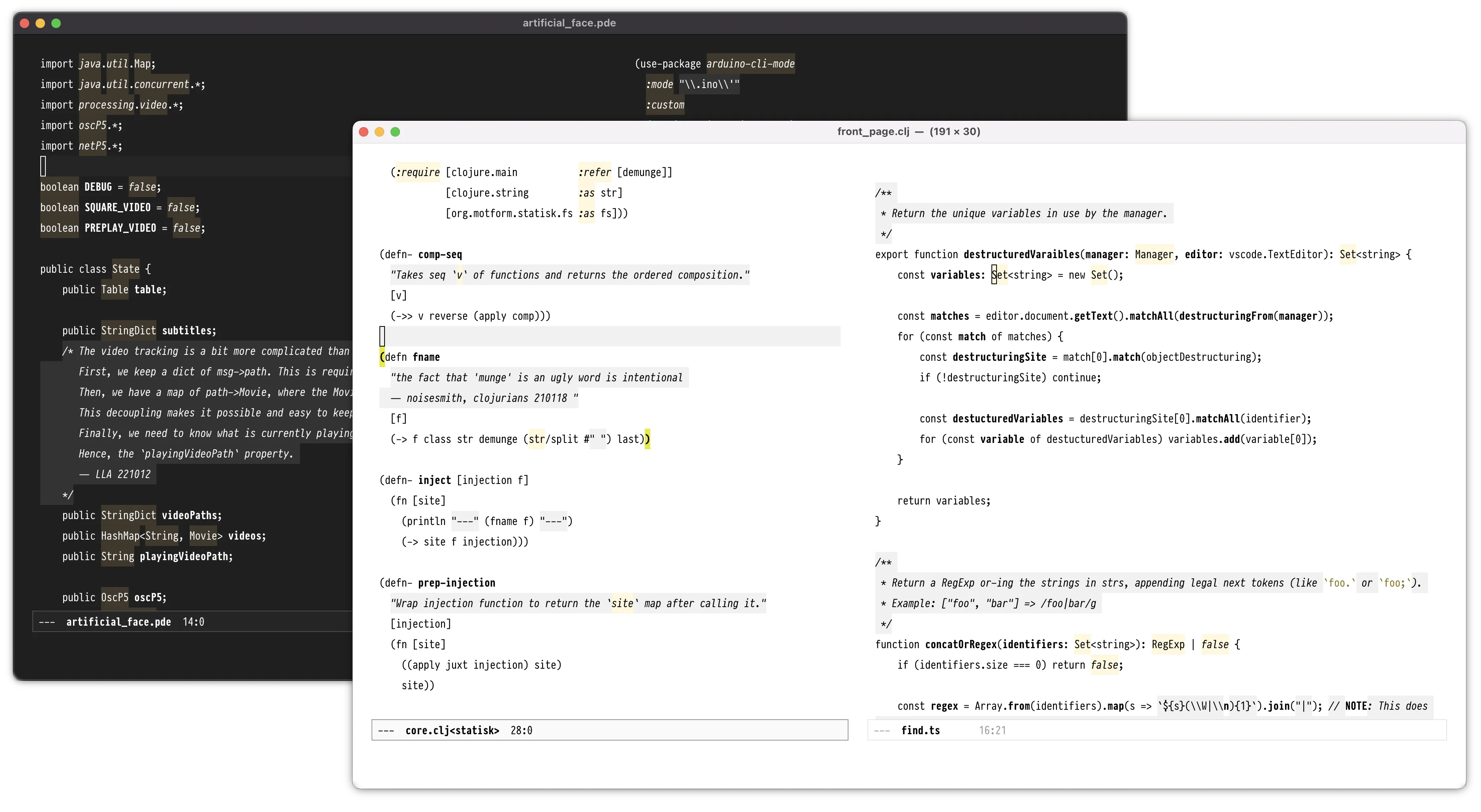 Sleeping with Ghosts
Exhibition cataloge for the final exhibition of Umeå School of Fine Art, Bachelor class of 2019. Digital print with double stocks.
Printed copy or .pdf copies avaliable on request.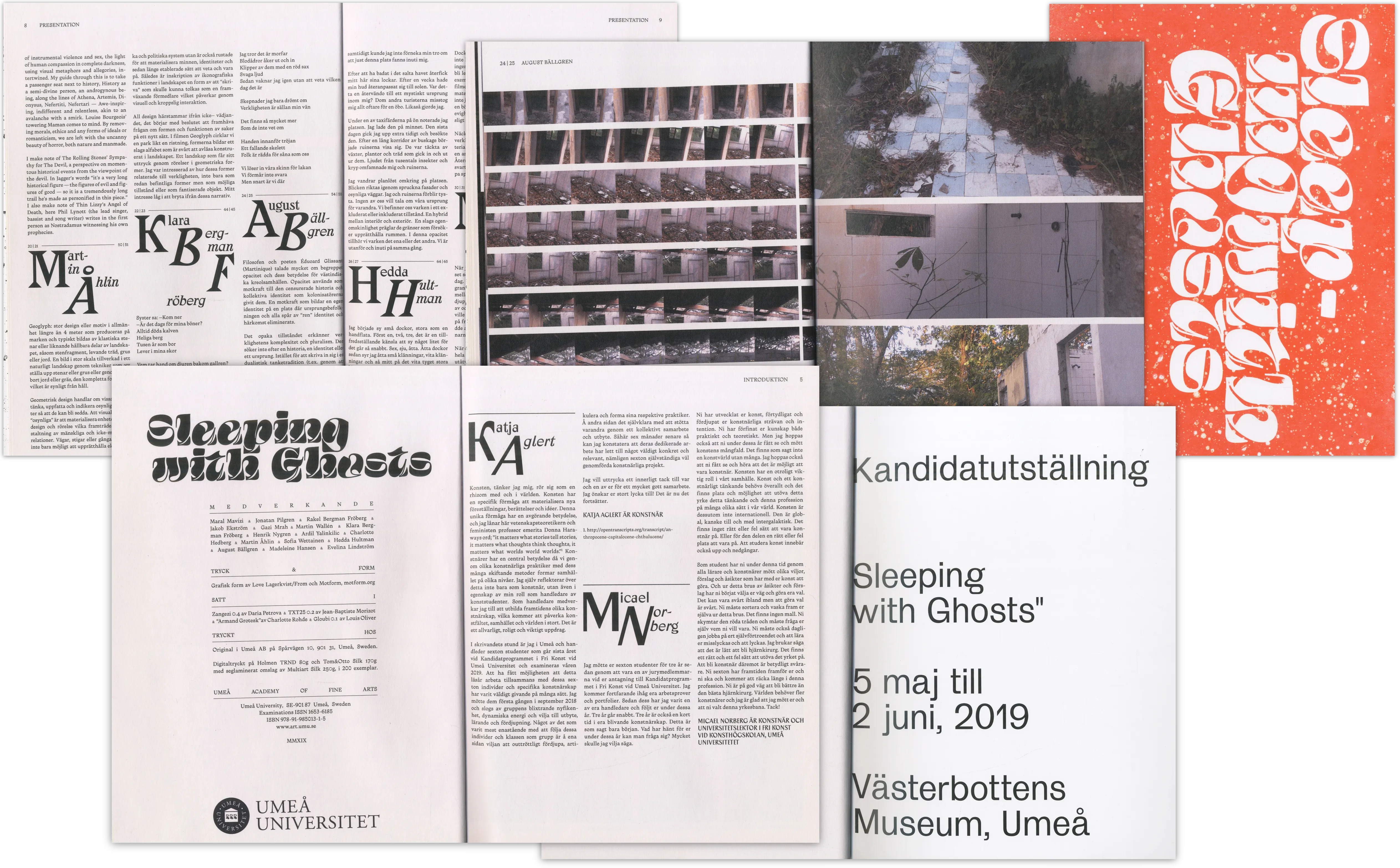 Transnational Social Strike Magainze
Editorial design for TSS Magazine № 1-4, 2016–18. A5 duetone print, black + Pantone spot.
Printed or .pdf copies avaliable on request.


Toolbox for Creative Collaborations
Bilingual editorial design and workshop planning for a collaboration between arts and technology center Catch and activity centre Cabas.
Participatory design project conducted as part of master studies in Interaction Design, Malmö University, 2020.
With Alexander König, Iris Bataille, Valeria Iezzi and Veronica Giraldo Valencia.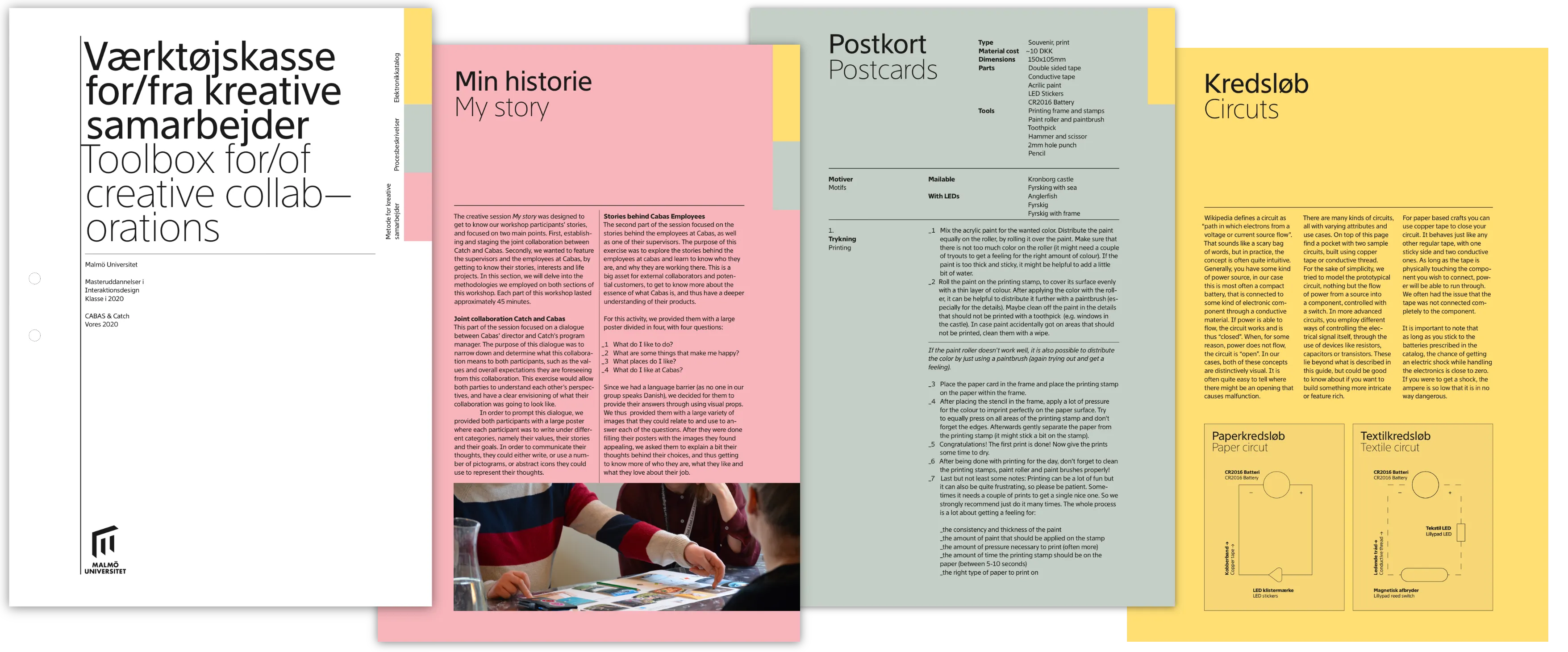 Parliament of Species
Multispecies worldings about the entagled futures antibiotic resistant bacteria. Citizen science project conducted as part of master studies in Interaction Design, Malmö University, 2020. I was part of the conceptual development and made a full stack web application in Clojure/Datomic.
Unpublished paper avalible on request.
With Alexandra Veskoukis, Anaëlle Beignon, Leyla Allendes, Marsali Miller & Veronica Giraldo.
GitHub repository →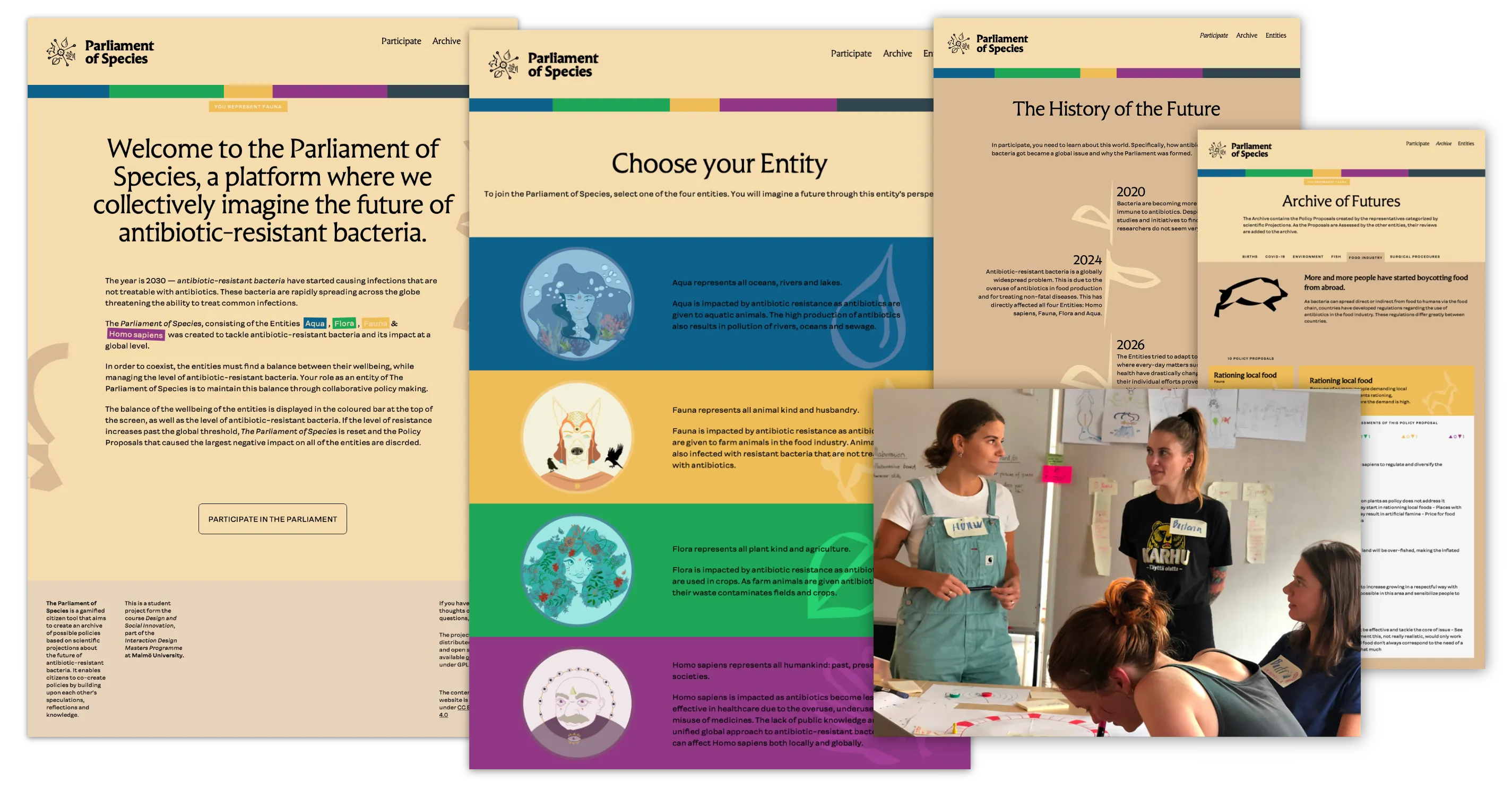 Östervåla Konstnärsförening
Full stack design for an assosication of fine artists, 2016. Identity, web, exhibition and editorial applications.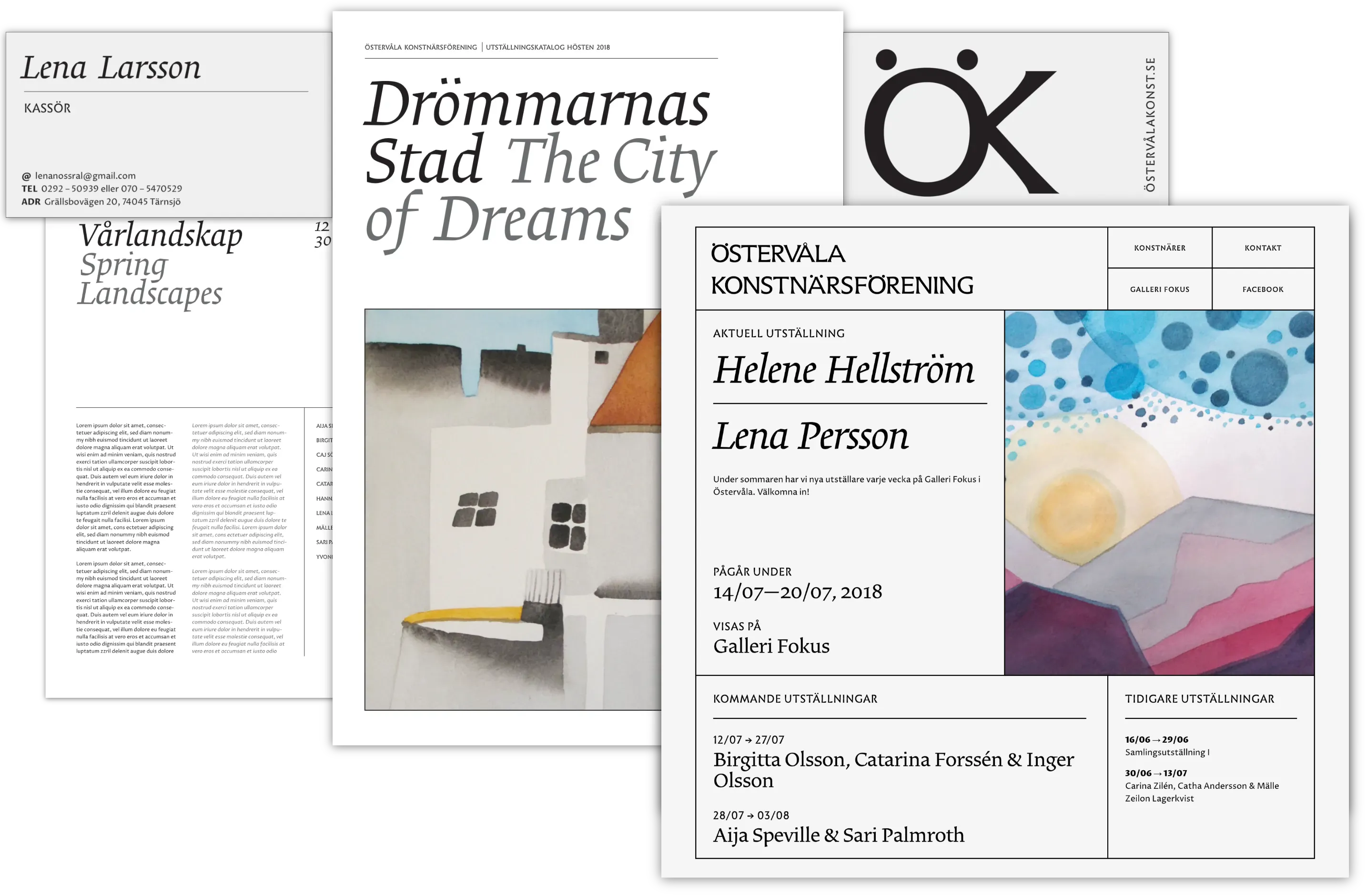 Liquid Sky
Identity design for one of Umeå's oldest DJ crews, 2014–19. Posters, logotype and smaller printed material.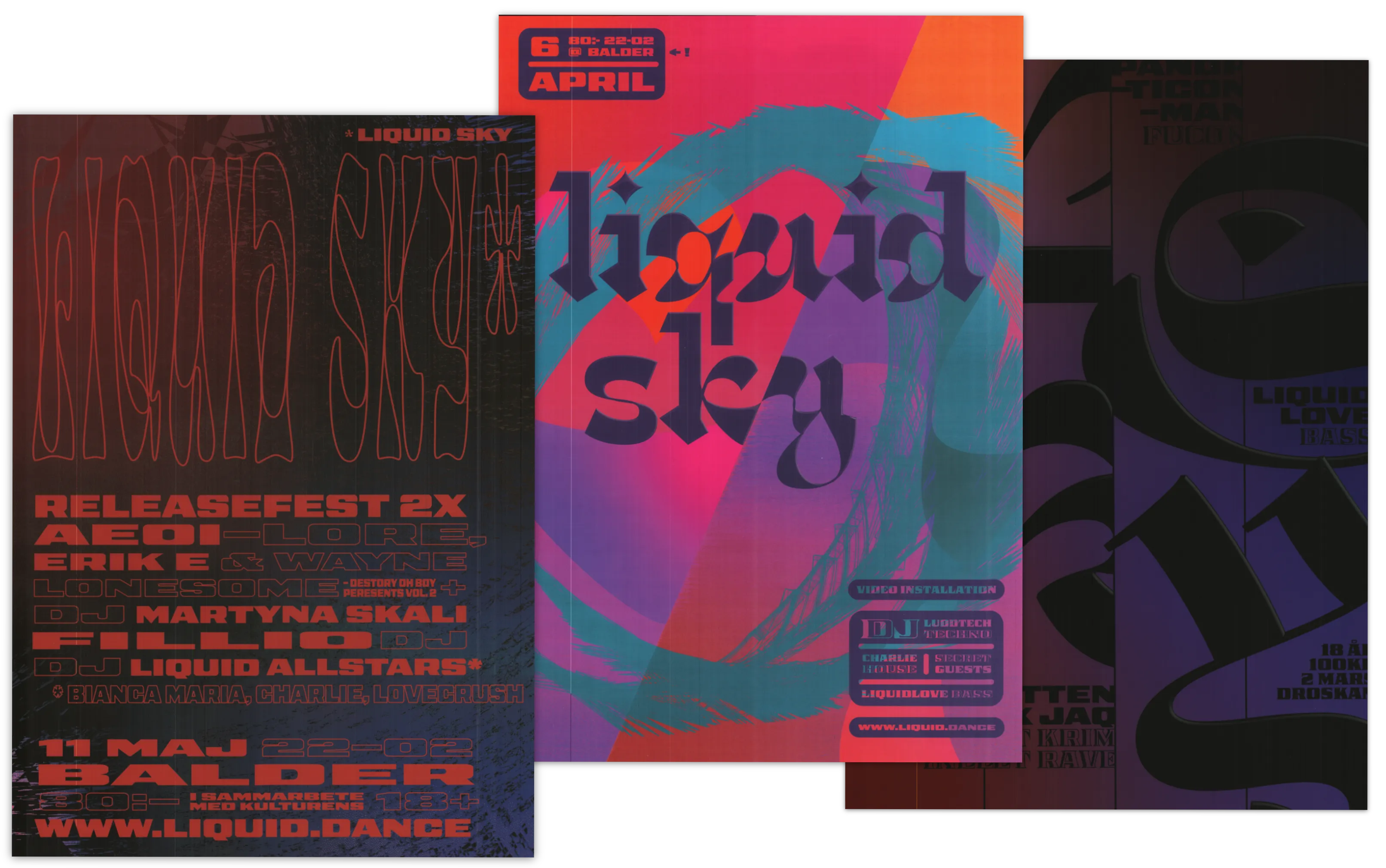 UMAN
Editorial design and editing for UMAN, the student-run non-architecture architectural magazine at Umeå School of Architecture, № 2-5 2013–16.
With Kim Schmit, Malte Dahlberg, Ludvig Widman and others.


Fantasierna
Visuals for a poetry performance by Lars Mikael Raattamaa, 2015. Accompained by live sound performance by Malte Dahlberg. Downsampled through continuous and reprojection/recording.
Full video →
Hyperfiles
Independent research project conducted at Humlab, the institution for digital humanities at Umeå University, 2014.
Explores digital files that are readable in more than one medium, i.e., an image–audio or text–image, by appropriating techniques from early 10's glitch art. With invaluable input from project supervisor Molly Wright Steenson.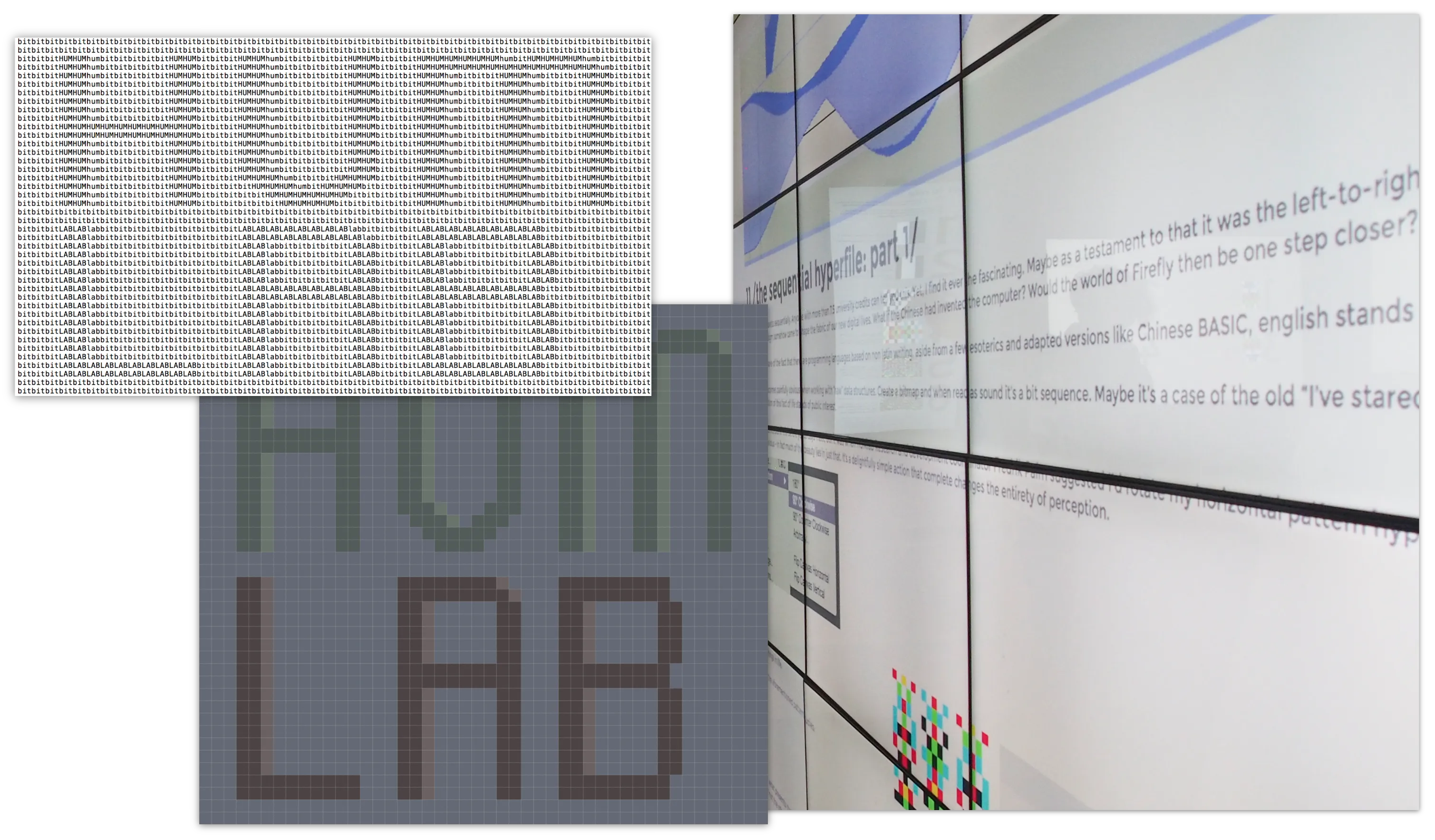 The Uninvisible Koja
Construction and manufacturing for architectural intervention, 2014. The structure blocks wave based communication by hiding in plain sight. With project leader Janek Ozmin.
Project presentation →